American Mineralogist celebrates its 100th volume!
Submit a paper or volunteer to be an AE for a new Special Collection that honors the Centennial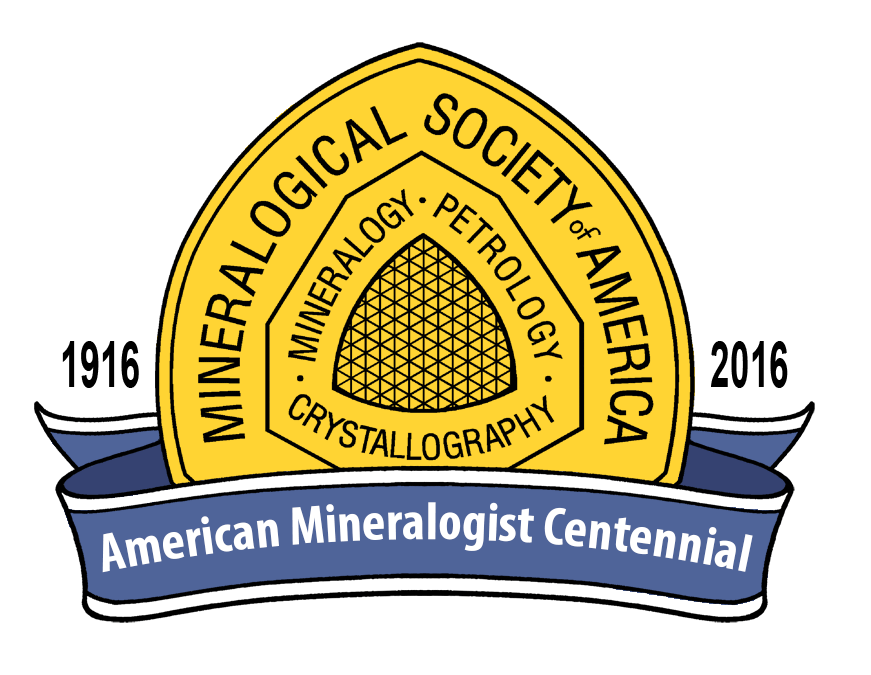 The celebration will span two years:
*2015 because that will be volume 100       *2016 because the journal started in 1916
Am Min is celebrating by inviting people to submit papers now in honor of our Centennial in 2015-2016:
How has 100 years changed the field of Earth Science?

* Review papers might cover the scope of some change in understanding?
* Crossroads papers might cover the changing boundaries of Earth science?
* Outlooks in Earth and Planetary Materials might use the Centennial to briefly look back in order to look forward?
Be creative! Perhaps there's a mineral that has become more important than could have been imagined in 1920? Or a mineral in 1950 that was going to change everything….but didn't?
Email Editor Keith Putirka and for letters Ian Swainson to propose your paper.
When given the "green light," then upload your paper at here (after reading all the information for authors found via the pull-down menu above).
AND wait, there's more: perhaps you have an idea for a collection of papers that would honor the 100 years of American Mineralogist? You can suggest a special collection to the editors as well.
---
INVITED CENTENNIALS
Preprints:
Below are "in press" papers for the American Mineralogist, available now as preprints. Preprints are a member benefit for MSA.
Click the "Papers in Press" button in the upper right to see all the in press papers.
---
Published:

---