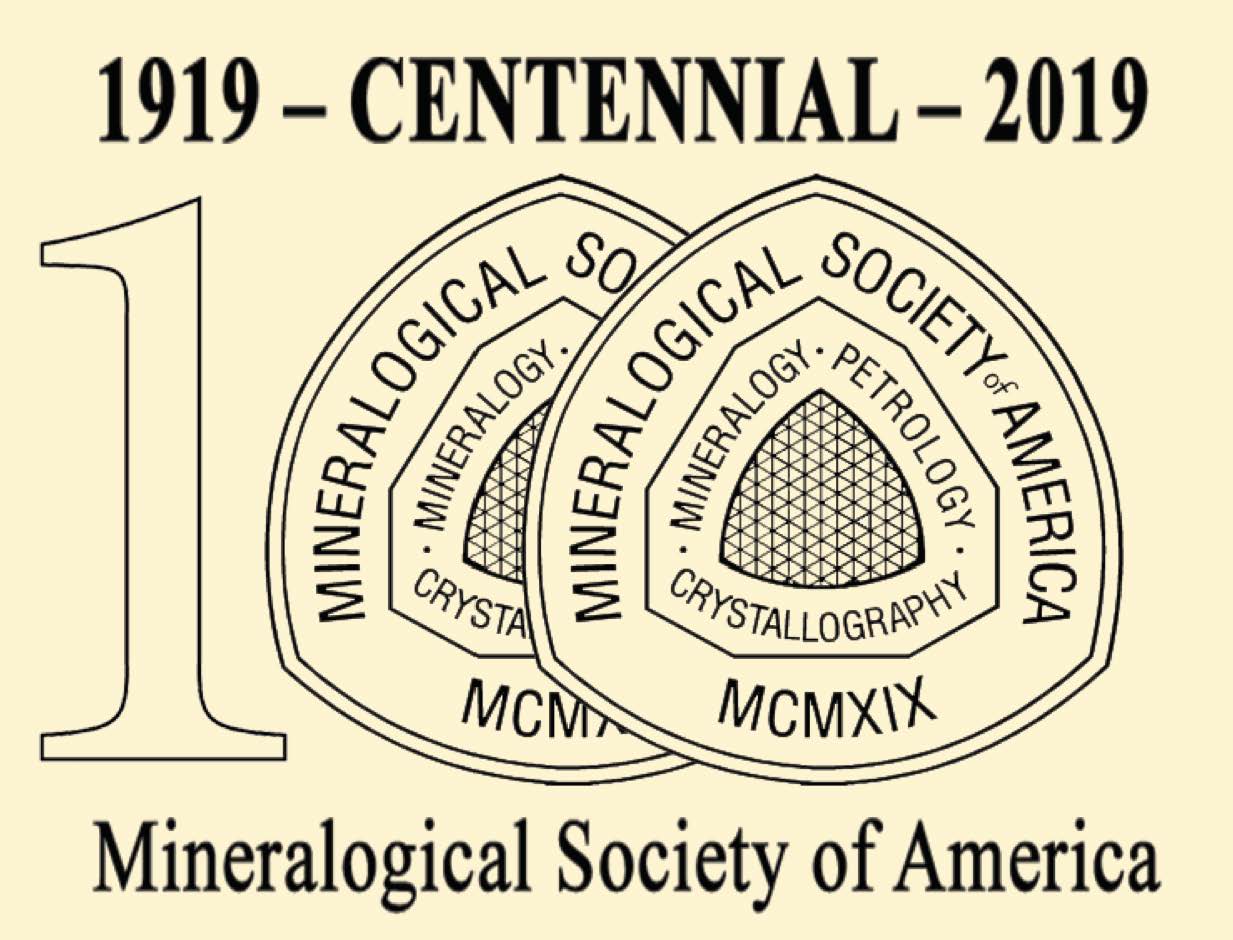 Mineralogical Society of America Centennial (1919-2019)
---
The MSA Centennial Ambassador Program
to celebrate a century of public outreach
As an MSA member, YOU can become an official MSA Centennial Ambassador!! Here's what you need to do:
Volunteer to give a talk to a non-academic audience about your favorite subject in mineralogy, geochemistry, and/or petrology. There are lots of possible venues: K-12 classrooms, mineral clubs, retirement centers, and local museum or library lecture series.


You must include an MSA Centennial slide in your talk (see the selection of slides below) and tell your audience that MSA is celebrating its 100th birthday.


AFTER YOU HAVE GIVEN YOUR LECTURE, visit this page [Email and Member ID required] and fill in the following information:


Your name;
Your institution or affiliation;
The title of your talk;
The venue for your talk; and
The date of your talk.
Your information will then be listed on the MSA Centennial web page for everyone to see!!
At the Phoenix GSA meeting, you will visit the MSA Booth and receive an MSA Centennial Ambassador badge, which you can wear proudly in the knowledge that you have contributed to our 100th birthday celebration.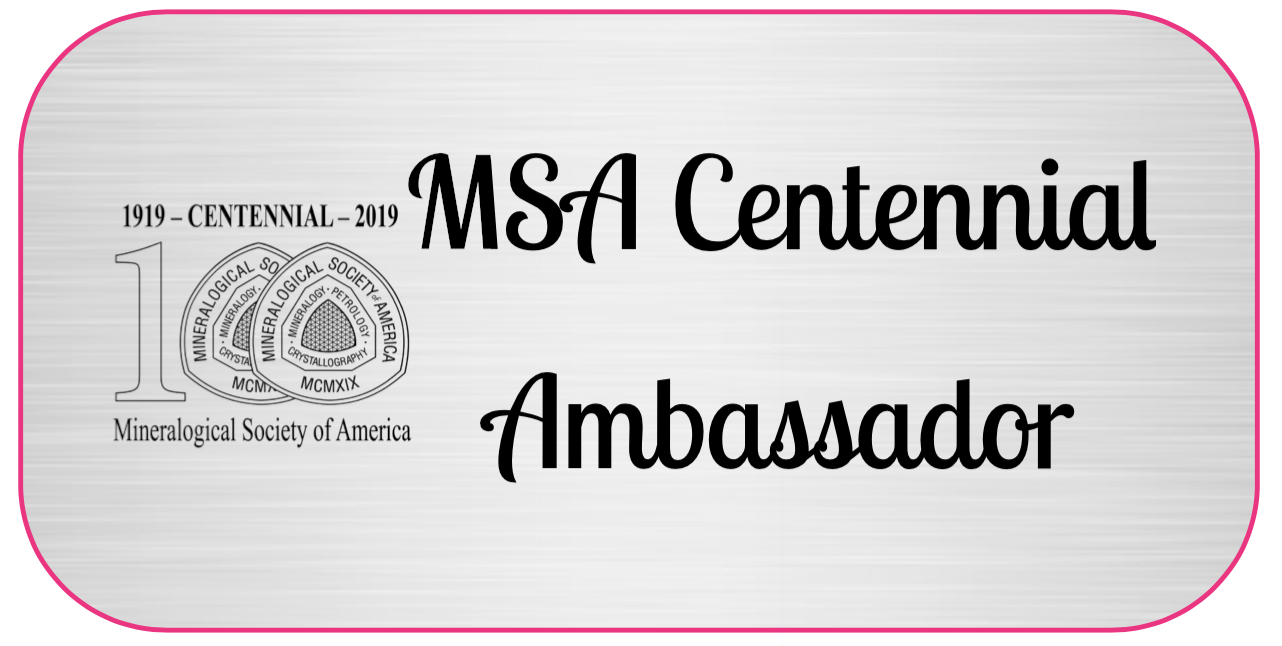 Let's celebrate MSA's birthday by reaching out to our communities and letting them know the important things we do!!
---
Need an MSA Centennial logo for your presentation? Download one as a B&W jpg or as a MicroSoft PowerPoint slide with a either B&W, green, tan, Am Min yellow, or blue background.

---