MSA Communications with members
From its founding in 1919, and until 1984, The Mineralogical Society of America (MSA) communicated with its member largely by way of the annual Proceedings and officer reports printed in The American Mineralogist, as well as by occasion notices in the journal or sent by mail. The Proceedings last appeared for the 1992 in The American Mineralogist, volume 78 (1993).
Beginning in 1973, MSA began a regular (President's) Newsletter series for communication between MSA officers and members. These were simple, stencil duplicated or mimeographed 8.5 x 11 inch sheets mailed to members 1-3 times a year. Starting in 1985, these Newsletters were replaced by a typeset and printed newsletter called The Lattice. The Lattice was published quarterly (February, May, August, November). It was initially distributed in print form, but joined by an electronic version in 1996. The last Lattice was the August/November 2004 issue. Communications with MSA members now are both by the MSA Society News portion of Elements magazine, with the first issue being February 2005, and by the electronic-only MSA-Announce list serve to all members that coincide with the appearance of each new issue of the The American Mineralogist.
Jump to:
revised 05/24/2019
(scanning and o.c.r. courtesy Sean E Karoly)
---

Elements - MSA Society News (2005-)
Elements Vol 15 - No. 1       February 2019 (973 KB pdf format)
Elements Vol 15 - No. 2       April 2019 (899 KB pdf format)
Elements Vol 14 - No. 1       February 2018 (402 KB pdf format)
Elements Vol 14 - No. 2       April 2018 (1.3 MB pdf format)
Elements Vol 14 - No. 3       June 2018 (262 KB pdf format)
Elements Vol 14 - No. 4       August 2018 (850 KB pdf format)
Elements Vol 14 - No. 5       October 2018 (615 KB pdf format)
Elements Vol 14 - No. 6       December 2018 (812 KB pdf format)
Elements Vol 13 - No. 1       February 2017 (618 KB pdf format)
Elements Vol 13 - No. 2       April 2017 (823 KB pdf format)
Elements Vol 13 - No. 3       June 2017 (359 KB pdf format)
Elements Vol 13 - No. 4       August 2017 (612 KB pdf format)
Elements Vol 13 - No. 5       October 2017 (573 KB pdf format)
Elements Vol 13 - No. 6       December 2017 (785 KB pdf format)
Elements Vol 12 - No. 1       February 2016 (299 KB pdf format)
Elements Vol 12 - No. 2       April 2016 (254 KB pdf format)
Elements Vol 12 - No. 3       June 2016 (319 KB pdf format)
Elements Vol 12 - No. 4       August 2016 (197 KB pdf format)
Elements Vol 12 - No. 5       October 2016 (254 KB pdf format)
Elements Vol 12 - No. 6       December 2016 (618 KB pdf format)
Elements Vol 11 - No. 1       February 2015 (266 KB pdf format)
Elements Vol 11 - No. 2       April 2015 (299 KB pdf format)
Elements Vol 11 - No. 3       June 2015 (234 KB pdf format)
Elements Vol 11 - No. 4       August 2015 (270 KB pdf format)
Elements Vol 11 - No. 5       October 2015 (266 KB pdf format)
Elements Vol 11 - No. 6       December 2015 (254 KB pdf format)
Elements Vol 10 - No. 1       February 2014 (459 KB pdf format)
Elements Vol 10 - No. 2       April 2014 (360 KB pdf format)
Elements Vol 10 - No. 3       June 2014 (422 KB pdf format)
Elements Vol 10 - No. 4       August 2014 (603 KB pdf format)
Elements Vol 10 - No. 5       October 2014 (323 KB pdf format)
Elements Vol 10 - No. 6       December 2014 (296 KB pdf format)
Elements Vol 09 - No. 1       February 2013 (422 KB pdf format)
Elements Vol 09 - No. 2       April 2013 (388 KB pdf format)
Elements Vol 09 - No. 3       June 2013 (245 KB pdf format)
Elements Vol 09 - No. 4       August 2013 (306 KB pdf format)
Elements Vol 09 - No. 5       October 2013 (225 KB pdf format)
Elements Vol 09 - No. 6       December 2013 (499 KB pdf format)
Elements Vol 08 - No. 1       February 2012 (647 KB pdf format)
Elements Vol 08 - No. 2       April 2012 (737 KB pdf format)
Elements Vol 08 - No. 3       June 2012 (140 KB pdf format)
Elements Vol 08 - No. 4       August 2012 (192 KB pdf format)
Elements Vol 08 - No. 5       October 2012 (253 KB pdf format)
Elements Vol 08 - No. 6       December 2012 (271 KB pdf format)
Elements Vol 07 - No. 1       February 2011 (323 KB pdf format)
Elements Vol 07 - No. 2       April 2011 (677 KB pdf format)
Elements Vol 07 - No. 3       June 2011 (261 KB pdf format)
Elements Vol 07 - No. 4       August 2011 (557 KB pdf format)
Elements Vol 07 - No. 5       October 2011 (189 KB pdf format)
Elements Vol 07 - No. 6       December 2011 (247 KB pdf format)
Elements Vol 06 - No. 1       February 2010 (143 KB pdf format)
Elements Vol 06 - No. 2       April 2010 (271 KB pdf format)
Elements Vol 06 - No. 3       June 2010 (472 KB pdf format)
Elements Vol 06 - No. 4       August 2010 (1.1 MB pdf format)
Elements Vol 06 - No. 5       October 2010 (415 KB pdf format)
Elements Vol 06 - No. 6       December 2010 ( 828 KB pdf format)
Elements Vol 05 - No. 1       February 2009 (197 KB pdf format)
Elements Vol 05 - No. 2       April 2009 (397 KB pdf format)
Elements Vol 05 - No. 3       June 2009 (1 MB pdf format)
Elements Vol 05 - No. 4       August 2009 (796 KB pdf format)
Elements Vol 05 - No. 5       October 2009 (409 KB pdf format)
Elements Vol 05 - No. 6       December 2009 (1.9 MB pdf format)
Elements Vol 04 - No. 1       February 2008 (272 KB pdf format)
Elements Vol 04 - No. 2       April 2008 (347 KB pdf format)
Elements Vol 04 - No. 3       June 2008 (1.2 MB pdf format)
Elements Vol 04 - No. 4       August 2008 (700 KB pdf format)
Elements Vol 04 - No. 5       October 2008 (490 KB pdf format)
Elements Vol 04 - No. 6       December 2008 (728 KB pdf format)
Elements Vol 03 - No. 1       February 2007 (283 KB pdf format)
Elements Vol 03 - No. 2       April 2007 (593 KB pdf format)
Elements Vol 03 - No. 3       June 2007 (548 KB pdf format)
Elements Vol 03 - No. 4       August 2007 (557 KB pdf format)
Elements Vol 03 - No. 5       October 2007 (134 KB pdf format)
Elements Vol 03 - No. 6       December 2007 (228 KB pdf format)
Elements Vol 02 - No. 1       February 2006 (577 KB pdf format)
Elements Vol 02 - No. 2       April 2006 (470 KB pdf format)
Elements Vol 02 - No. 3       June 2006 (420 KB pdf format)
Elements Vol 02 - No. 4       August 2006 (518 KB pdf format)
Elements Vol 02 - No. 5       October 2006 (698 KB pdf format)
Elements Vol 02 - No. 6       December 2006 (171 KB pdf format)
Elements Vol 01 - No. 1       January 2005 (216 KB pdf format)
Elements Vol 01 - No. 2       March 2005 (295 KB pdf format)
Elements Vol 01 - No. 3       June 2016 (89 KB pdf format)
Elements Vol 01 - No. 4       September 2005 (93 KB pdf format)
Elements Vol 01 - No. 5       December 2005 (477 KB pdf format)
---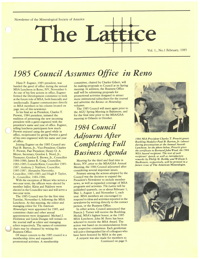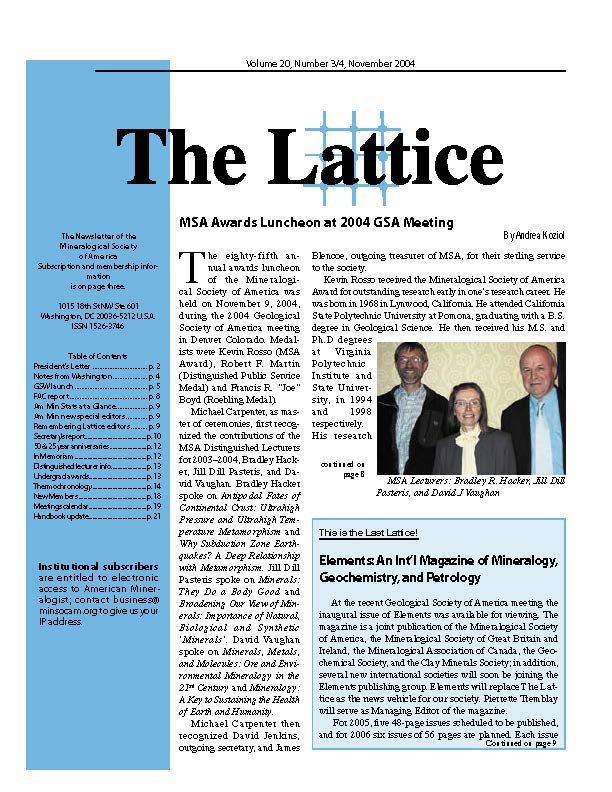 The Lattice (1985-2004)
Vol 20 - No. 3/4     August/November 2004 (2.6 MB pdf format)
Vol 20 - No. 2     May 2004 (2.2 MB pdf format)
Vol 20 - No. 1     February 2004 (1.8 MB pdf format)
Vol 19 - No. 4     November 2003 (1.5 MB pdf format)
Vol 19 - No. 3     August 2003 (1.6 MB pdf format)
Vol 19 - No. 2     May 2003 (730 KB pdf format)
Vol 19 - No. 1     February 2003 (3.2 MB pdf format)
Vol 18 - No. 4     November 2002 (944 KB pdf format)
Vol 18 - No. 3     August 2002 (1.4 MB pdf format)
Vol 18 - No. 2     May 2002 (1.5 MB pdf format)
Vol 18 - No. 1     February 2002 (1.1 pdf format)
Vol 17 - No. 4     November 2001 (1.5 MB pdf format)
Vol 17 - No. 3     August 2001 (1.6 MB pdf format)
Vol 17 - No. 2     May 2001 (1.7 MB pdf format)
Vol 17 - No. 1     February 2001 (3.4 MB pdf format)
Vol 16 - No. 4     November 2000 (1.5 MB pdf format)
Vol 16 - No. 3     August 2000 (18.9 MB pdf format)
Vol.16 - No. 2     May 2000 (28.5 MB pdf format)
Vol.16 - No. 1     February 2000 (24.1 MB pdf format)
Vol.15 - No. 4     November 1999 (21.3 MB pdf format)
Vol.15 - No. 3     August 1999 (22.4 MB pdf format)
Vol.15 - No. 2     May 1999 (11.6 MB pdf format)
Vol.15 - No. 1     February 1999 (29.9 MB pdf format)
Vol.14 - No. 4     November 1998 (22.9 MB pdf format)
Vol.14 - No. 3     August 1998 (27 MB pdf format)
Vol.14 - No. 2     May 1998 (21.3 MB pdf format)
Vol.14 - No. 1     February 1998 (30.9 MB pdf format)
Vol.13 - No. 4     November 1997 (27.2 MB pdf format)
Vol.13 - No. 3     August 1997 (14.9 MB pdf format)
Vol.13 - No. 2     May 1997 (16 MB pdf format)
Vol.13 - No. 1     February 1997 (19.7 MB pdf format)
Vol.12 - No. 4     November 1996 (16.7 MB pdf format)
Vol.12 - No. 3     August 1996 (19.2 MB pdf format)
Vol.12 - No. 2     May 1996 (13.1 MB pdf format)
Vol.11 - No. 4     November 1995 (12.0 MB pdf format)
Vol.11 - No. 3     August 1995 (18.3 MB pdf format)
Vol.11 - No. 2     May 1995 (17.1 MB pdf format)
Vol.11 - No. 1     February 1995 (11.7 MB pdf format)
Vol. 10 - Directory     May 1994 (328 KB pdf format)
Vol.10 - No. 4     November 1994 (12.3 MB pdf format)
Vol.10 - No. 3     August 1994 (19.8 MB pdf format)
Vol.10 - No. 2     May 1994 (14 MB pdf format)
Vol.10 - No. 1     February 1994 (9.8 MB pdf format)
Vol.09 - No. 4     November 1993 (14.1 MB pdf format)
Vol.09 - No. 3     August 1993 (17.5 MB pdf format)
Vol.09 - No. 2     May 1993 (8.9 MB pdf format)
Vol.09 - No. 1     February 1993 (11.2 MB pdf format)
Vol.08 - No. 4     November 1992 (7.3 MB pdf format)
Vol.08 - No. 3     August 1992 (11.3 MB pdf format)
Vol.08 - No. 2     May 1992 (11.9 MB pdf format)
Vol.08 - No. 1     February 1992 (6.9 MB pdf format)
Vol. 07 - Directory     May 1991 (360 KB pdf format)
Vol.07 - No. 4     November 1991 (7.8 MB pdf format)
Vol.07 - No. 3     August 1991 (19.6 MB pdf format)
Vol.07 - No. 2     May 1991 (14.9 MB pdf format)
Vol.07 - No. 1     February 1991 (18.6 MB pdf format)
Vol.06 - No. 4     November 1990 (8.6 MB pdf format)
Vol.06 - No. 3     August 1990 (18.2 MB pdf format)
Vol.06 - No. 2     May 1990 (8.2 MB pdf format)
Vol.06 - No. 1     February 1990 (13.7 MB pdf format)
Vol.05 - No. 4     November 1989 (9.2 MB pdf format)
Vol.05 - No. 3     August 1989 (22.2 MB pdf format)
Vol.05 - No. 2     May 1989 (8.3 MB pdf format)
Vol.05 - No. 1     February 1989 (9.4 MB pdf format)
Vol. 04 - Directory     May 1988 (426 KB pdf format)
Vol.04 - No. 4     November 1988 (7.3 MB pdf format)
Vol.04 - No. 3     August 1988 (17.4 MB pdf format)
Vol.04 - No. 2     May 1988 (9 MB pdf format)
Vol.04 - No. 1     February 1988 (13.6 MB pdf format)
Vol.03 - No. 4     November 1987 (10.9 MB pdf format)
Vol.03 - No. 3     August 1987 (22.4 MB pdf format)
Vol.03 - No. 2     May 1987 (14.7 MB pdf format)
Vol.03 - No. 1     February 1987 (15.9 MB pdf format)
Vol.02 - No. 4     November 1986 (7.9 MB pdf format)
Vol.02 - No. 3     August 1986 (36.6 MB pdf format)
Vol.02 - No. 2     May 1986 (11 MB pdf format)
Vol.02 - No. 1     February 1986 (15.9 MB pdf format)
Vol. 01 - Directory     May 1985 (688 KB pdf format)
Vol.01 - No. 4     November 1985 (5.8 MB pdf reduced format)
Vol.01 - No. 3     August 1985 (13.7 MB pdf format)
Vol.01 - No. 2     May 1985 (10.3 MB pdf format)
Vol.01 - No. 1     February 1985 (14 MB pdf format)
---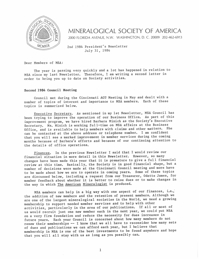 Newsletter (1973-1984)
MSA Newsletter      - July 1984 (5.1 MB pdf format)
MSA Newsletter      - January 1984 (4.1 MB pdf format)
MSA Newsletter      - October 1983 (4 MB pdf format)
MSA Newsletter      - April 1983 (5.9 MB pdf format)
MSA Newsletter      - August 1982 (1.9 MB pdf format)
MSA Newsletter      - April 1982 (3.7 MB pdf format)
MSA Newsletter      - March 1981 (5.4 MB pdf format)
MSA Newsletter      - March 1980 (2.2 MB pdf format)
MSA Newsletter      - April 1979 (1 MB pdf format)
MSA Newsletter      - February 1979 (2.9 MB pdf format)
MSA Newsletter      - March 1978 (1.6 MB pdf format)
MSA Newsletter      - September 1977 (2.5 MB pdf format)
MSA Newsletter      - December 1976 (2.6 MB pdf format)
MSA Newsletter      - August 1976 (3 MB pdf format)
MSA Newsletter      - March 1976 (3.3 MB pdf format)
MSA Newsletter      - May 1975 (8.2 MB pdf format)
MSA Newsletter      - October 1974 (3.7 MB pdf format)
MSA Newsletter      - May 1974 (3.9 MB pdf format)
MSA Newsletter      - October 1973 (3.9 MB pdf format)
MSA Newsletter      - April 1973 (3.7 MB pdf format)
---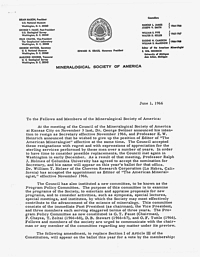 Newsletter (1966)
MSA Newsletter      - June 1966 (1.8 MB pdf format)
---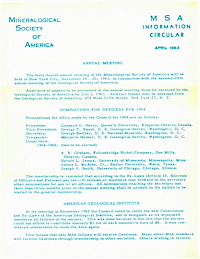 Information Circular (1960-1963)
Information Circular     April 1963 (1.2 MB pdf format)
Information Circular     May 1960 (2.6 MB pdf format)