A Quest for Shiny Purple Crystals
Johnny and Max's Rock Hunting Adventure
Order a print copy online
---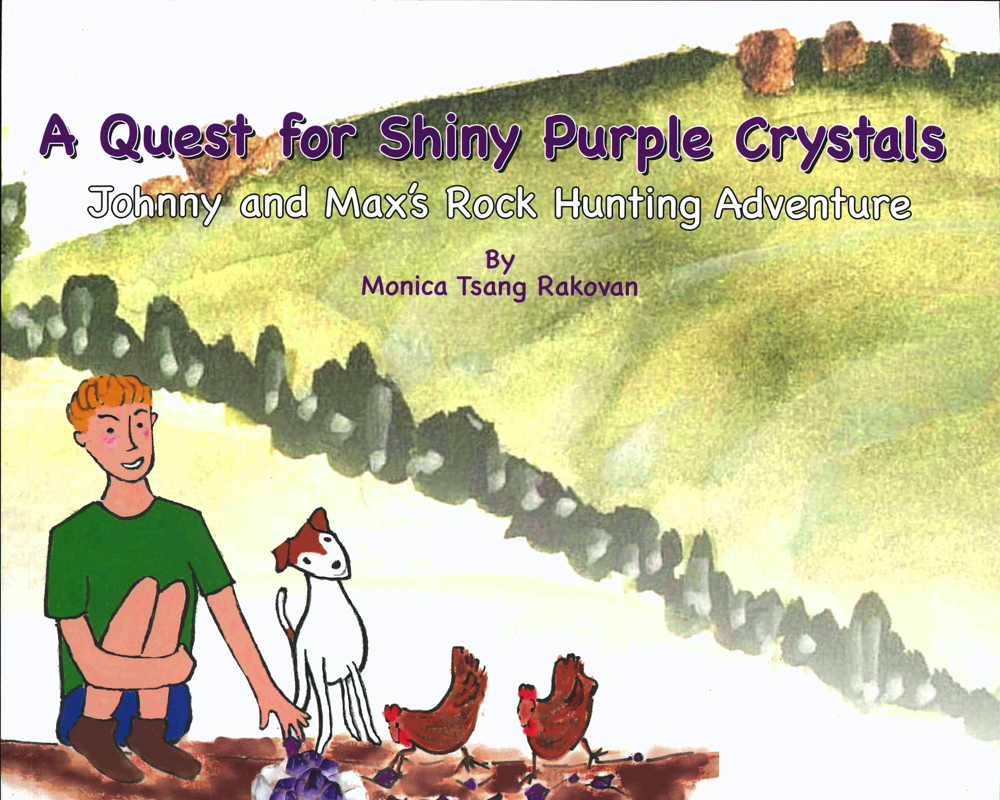 A Quest for Shiny Purple Crystals: Johnny and Max's Rock Hunting Adventure
By Monica Tsang Rakovan
2018, 32 pp. softcover, ISBN 978-0-9863349-1-7
In this illustrated children's book, Johnny and his best (furry) friend Max, become fascinated by the rocks they are finding. To learn more they visit a nearby rock shop, where the owner, Sal, answers many of their questions. Johnny and Max are invited to go rock collecting with Sal at a farm where the chickens are digging up crystals! The hunt for shiny purple rocks and learning about an unusual amethyst find begins.
Written by Monica Rakovan, A Quest for Shiny Purple Crystals is a great way to teach kids about collecting rocks and encourage enthusiasm for the sciences. A helpful glossary in the back helps teach new words to kids and colorful illustrations are a great addition.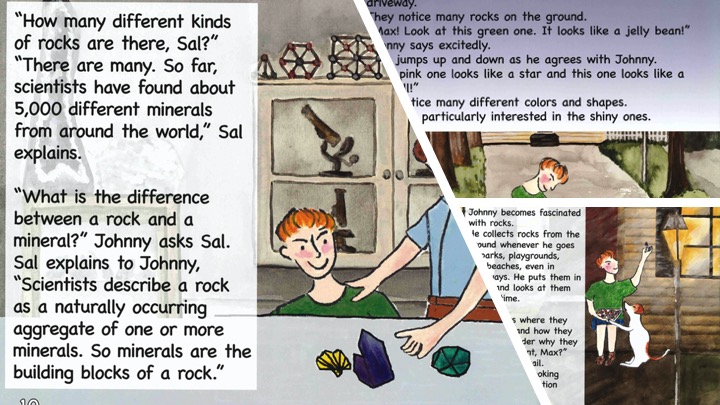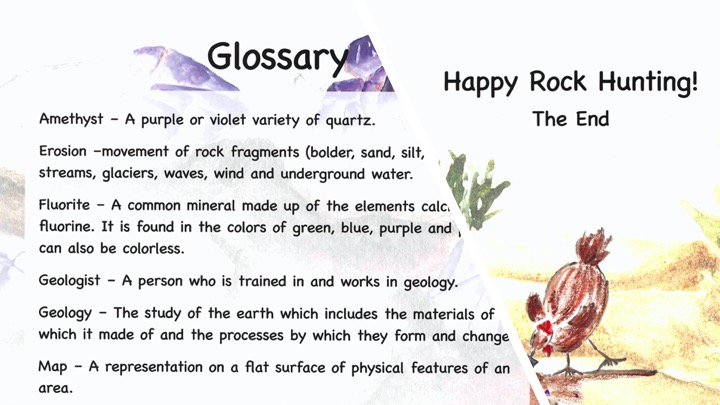 About the Author/Illustrator: Monica Tsang Rakovan is a geologist and an artist. She is the founder of Environmental Solutions AQ, LLC, an environmental consulting company. She also teaches glass art and brush painting at Miami University. Monica lives in Oxford Ohio.

An online version is available at no cost at Issuu!
---
Special thanks to The Arkenstone who sponsored this book for curious kids. The book was first published and released in time for the Tucson Gem and Mineral Show 2015, and The Arkenstone donated 1000 copies to the Tucson Gem and Mineral Society to help in their children's outreach program.

---